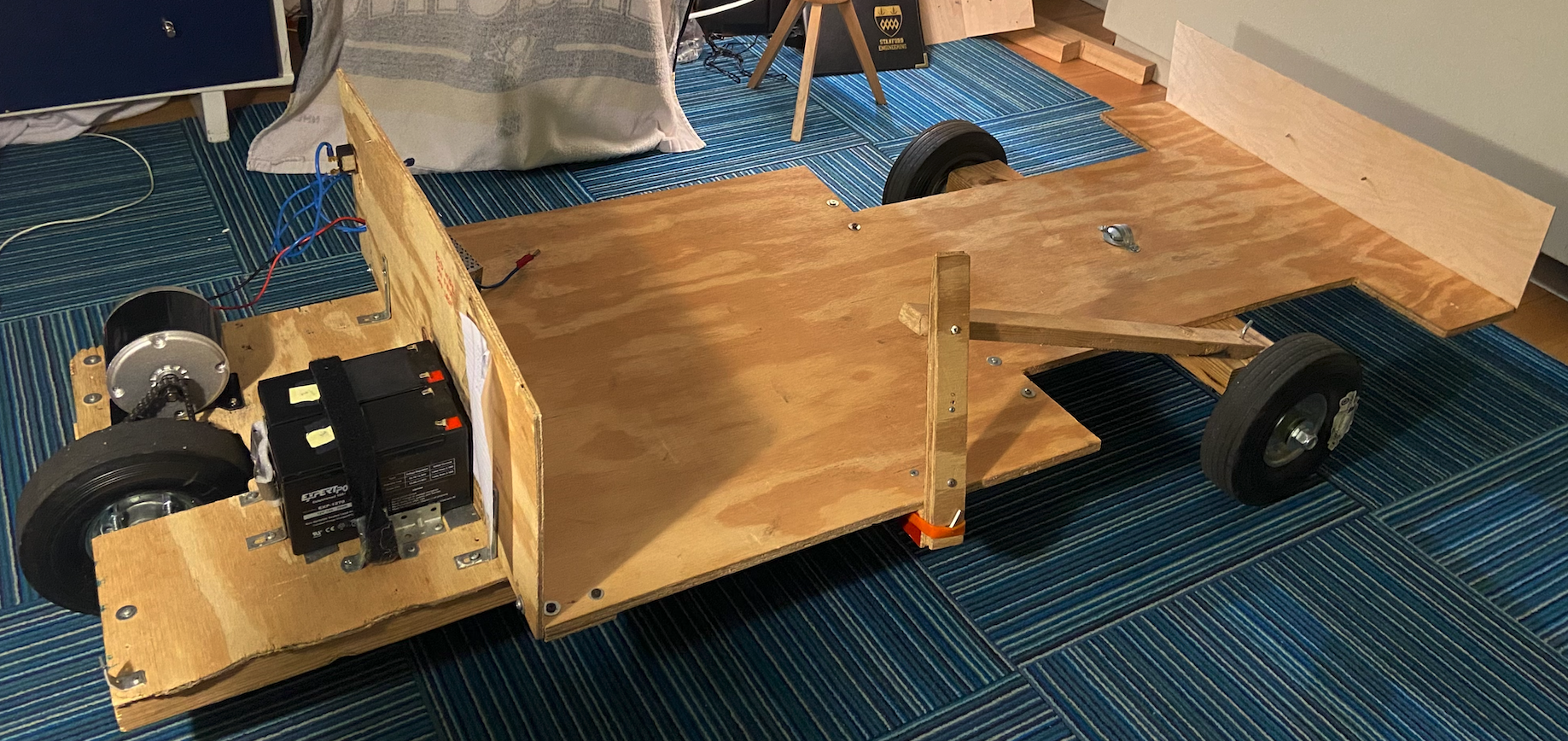 Though the build time now is listed at about 5 hours, the original go kart took over 1 year to build, and over 100 hours. This is because many mistakes were made, of which are discussed.

For example, the one wheel design in the back took over 30 hours to complete. Originally, the go kart yielded a 4 wheel design, however this was highly inefficient as having no differential meant slip was required for turning.

Over the course of these months, the design has never stopped improving, and potential add-ons are discussed next.